1. Once you have accessed the platform and selected the Sell option, the system home page opens. Log in to the system in the same way as in the previous LOGIN/ REGISTRATION process.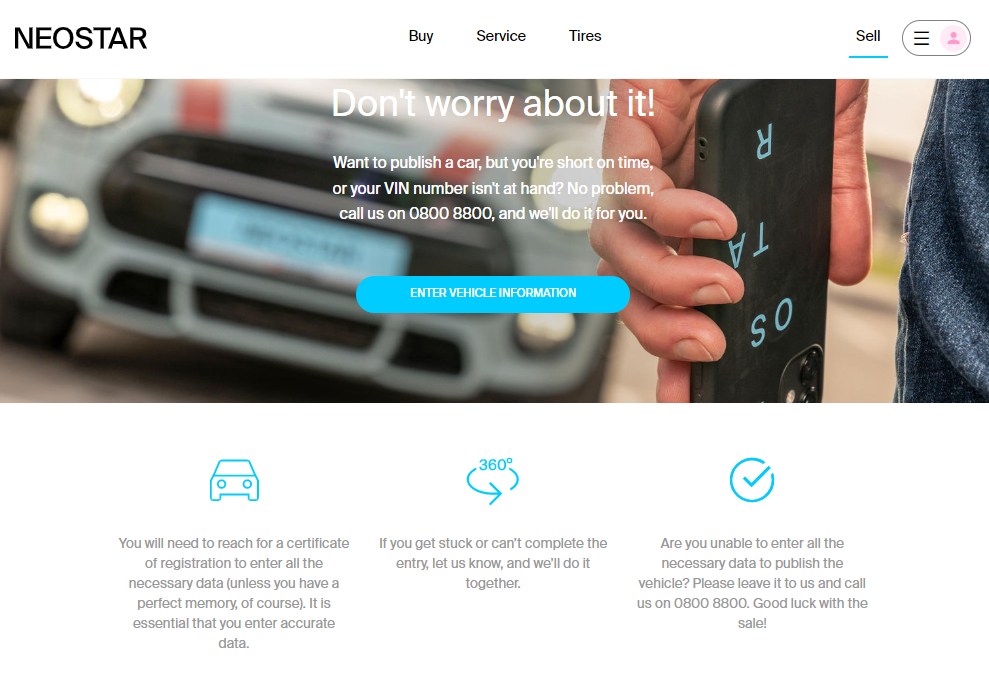 2. In the drop-down menu on the page for entering general vehicle data, you select the vehicle make, model, year, and fuel type...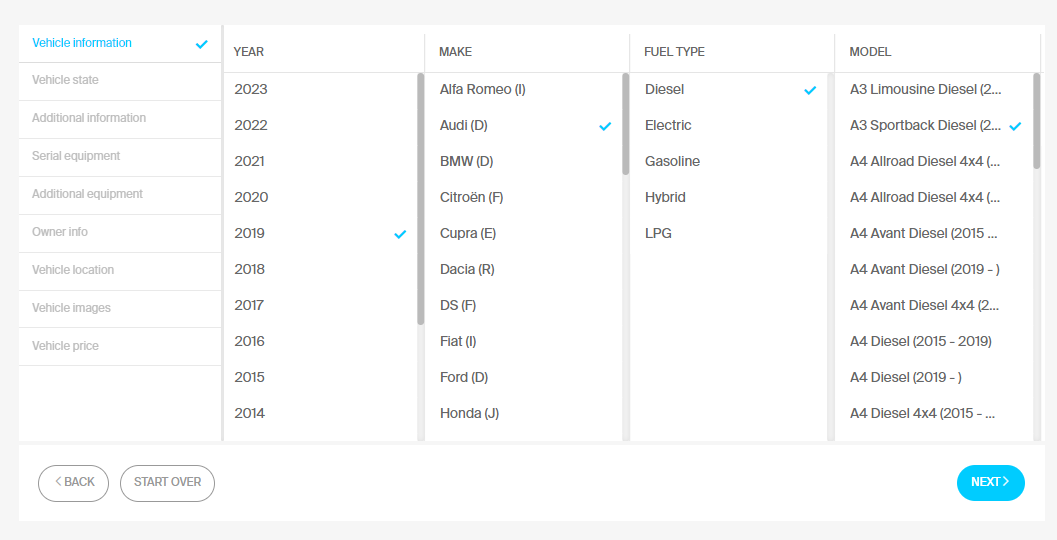 ...., engine power, and type of transmission.
3. Now, you need to enter information on the vehicle's condition. To define the condition of the vehicle, it is necessary to select the color, provide the mileage, and indicate the basic parameters of the condition of the vehicle. In the drop-down menu, select the value that best describes the overall condition of the vehicle. The possible options are: very good, good, and satisfactory. It is also necessary to enter service history, whether there was previously a collision, or there's damage to the interior, and whether certain lights are on while driving.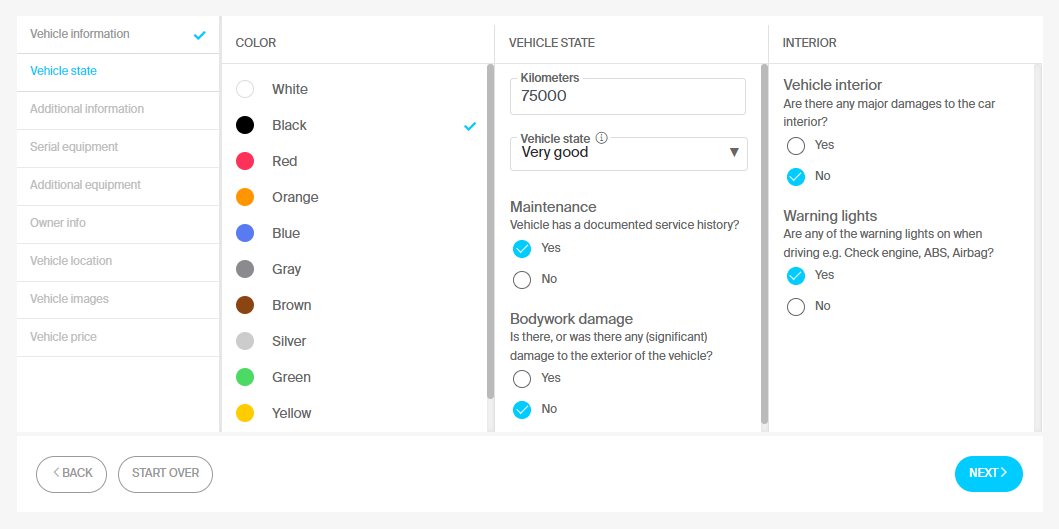 4. In the following step, it is necessary to provide the data from the Registration Card: chassis, date of first registration, and license plate. If the vehicle has a valid factory warranty, enter the date and mileage up to which the warranty is valid.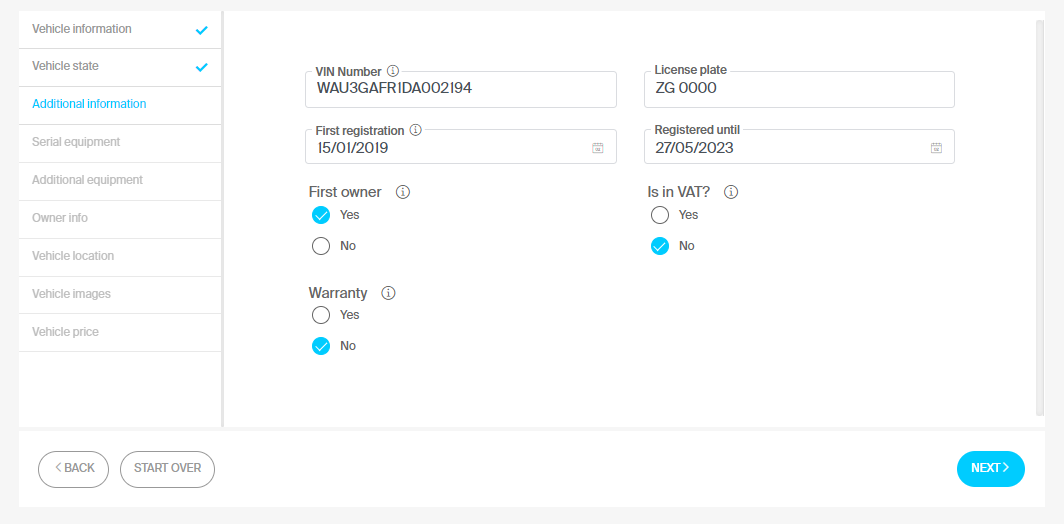 5. The next step is to enter the vehicle´s standard equipment. From the offered options, it is necessary to indicate which of the following your vehicle has.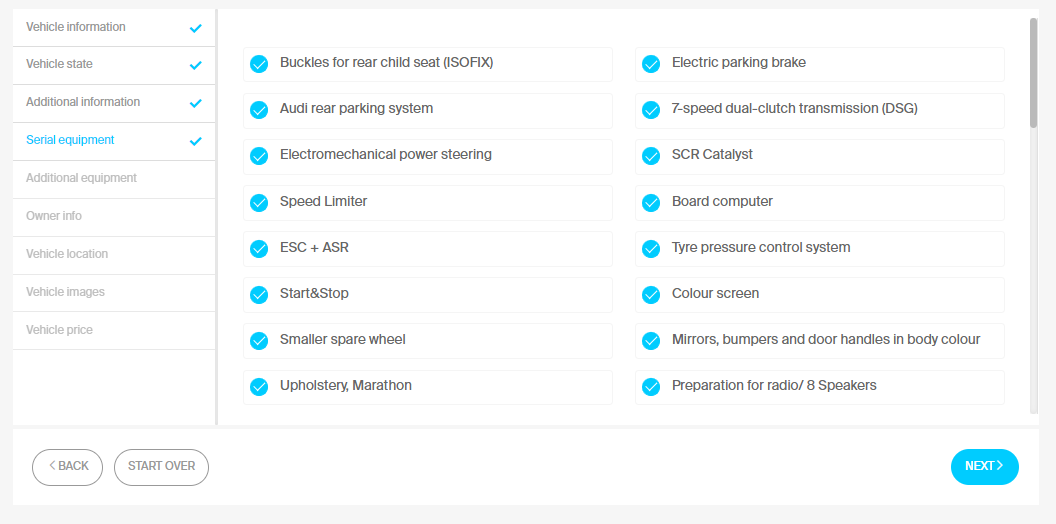 6. Add all additional equipment that gives a special touch to your vehicle and makes it more attractive to a potential buyer.
7. Enter the real owner's data (if you are selling your mom's, brother or friend's car, make sure you put their information, not yours!)
*If you are a legal user, in this section, you will provide information on the partner, owner, and user of the vehicle and the date from which the vehicle will be available for sale, for example, the expiration date of the lease.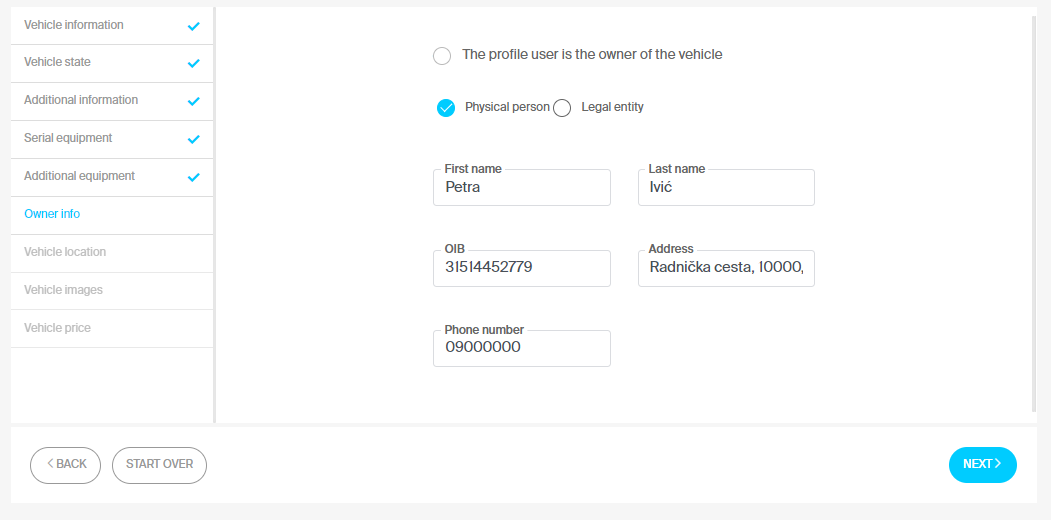 8. In this step, you need to enter the location; it can be the vehicle owner's address or another arbitrary address if it differs from the address on the license.
*If you are a legal entity, enter a list of locations that represents all locations where your company operates.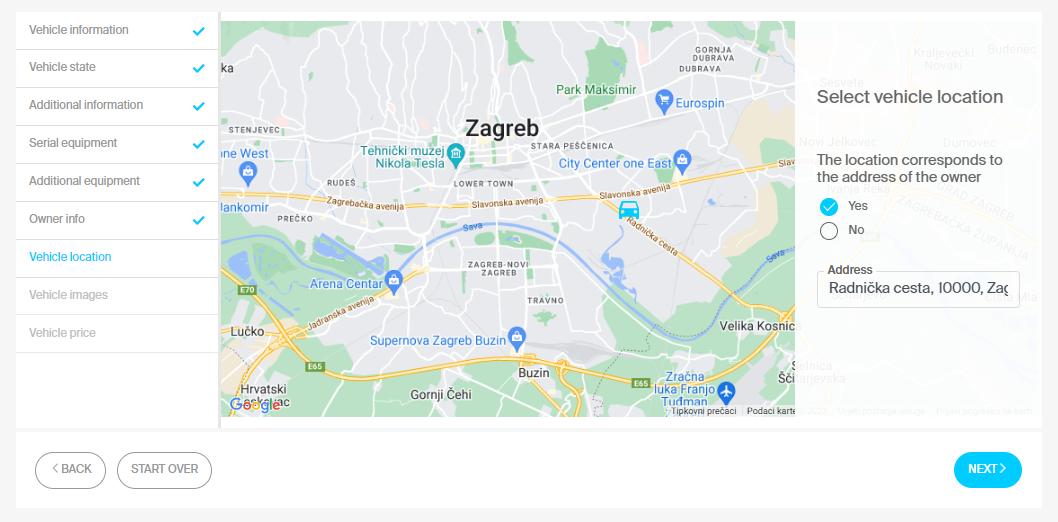 9. If you got some nice pictures of your car, you can upload them here or wait for our Neoinspectors to take 360° photographs.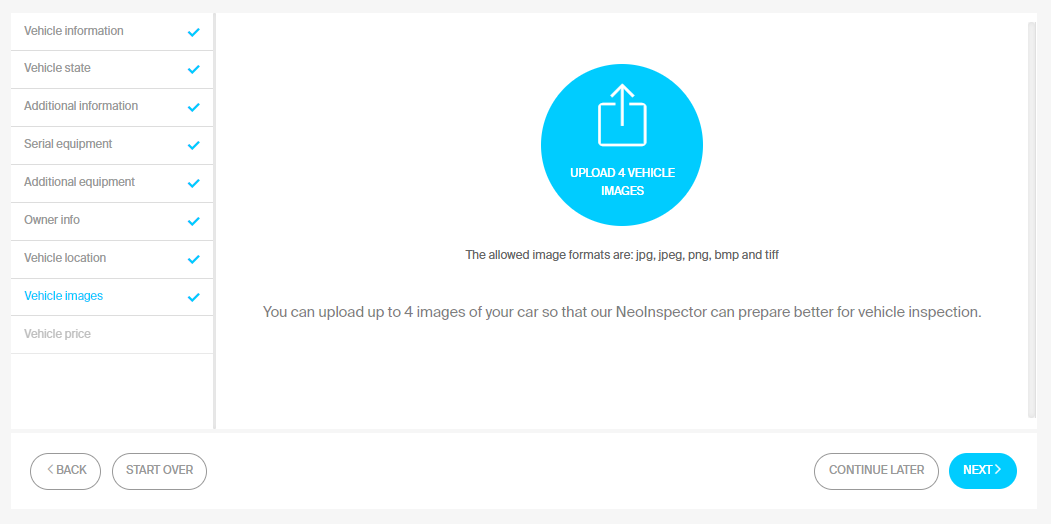 10. In this step, you need to determine the vehicle price and decide whether you want to negotiate the price or the price is fixed. Click Submit, and your car is published.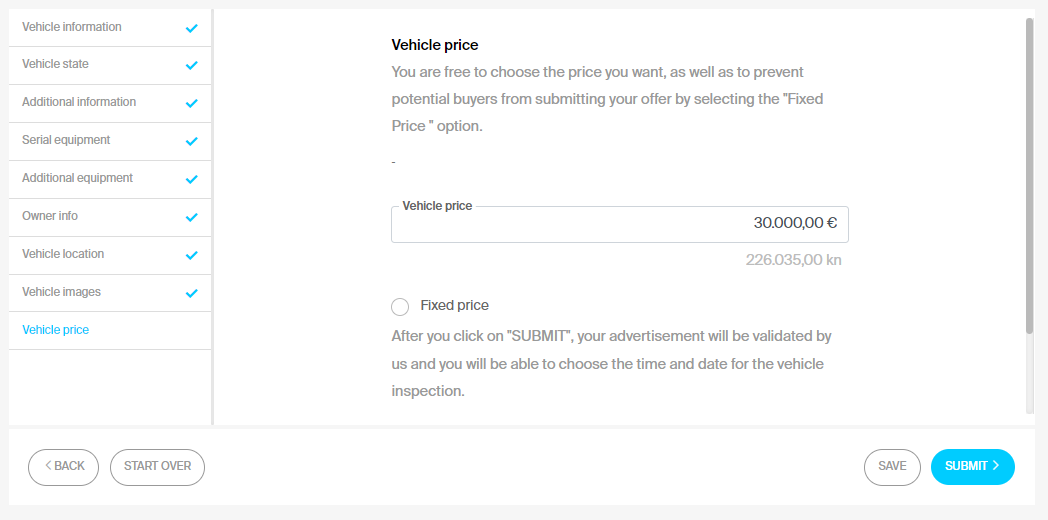 11. After submitting the ad, we will contact you to arrange a vehicle inspection & photograph appointment with you and answer all of the questions you might have.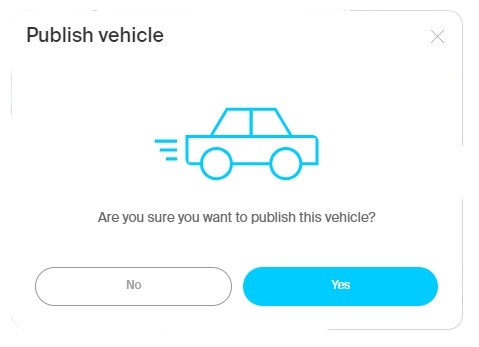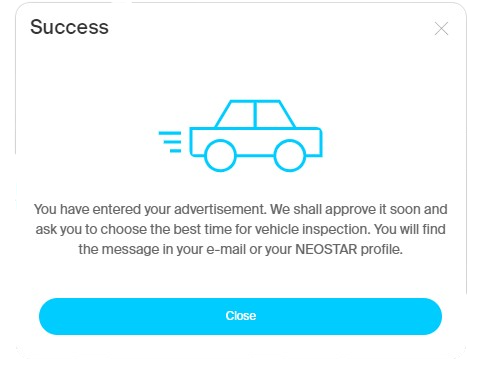 Good luck!