3 parties participate in the process of agreeing a test drive
Customer
seller and
acquirer
In the vehicle inspection, you can select the desired vehicle.
By selecting, you enter a detailed view of the vehicle in which you have the option to choose VEHICLE INSPECTION (button in the upper right of the screen).
Vehicle inspection also includes test driving.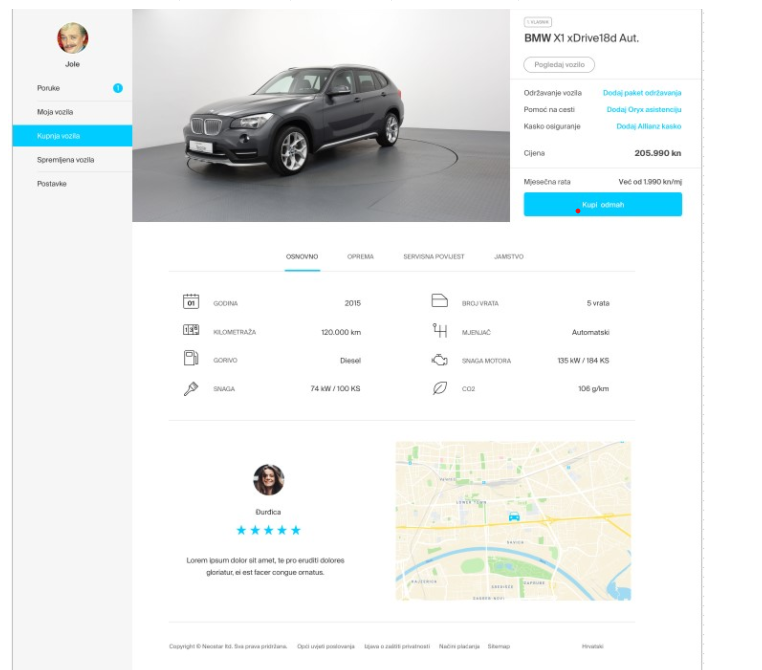 By selecting the VEHICLE INSPECTION option, you get the option to enter the desired vehicle inspection date. Entering the desired date creates a notification for the seller and the acquirer about the requested inspection of the vehicle/test drive, which they can confirm or offer an alternative term.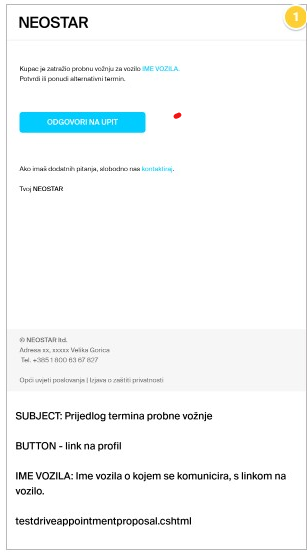 The seller may offer an alternative term. In case you do not accept this term and offer your alternative term, help desk is included in the agreement. It is recommended that a solution be found in communication with the seller and the acquiree to accept your alternatively offered term.
When the seller and the acquirer are eligible for the offered term, it is simply accepted through the resulting notification.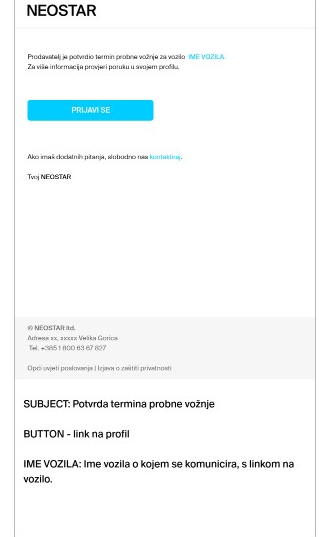 An overview of all actions/tasks for the seller/acquirer can be found in their profiles (acquirer - folder terms, seller - part of the message)