The reservation process begins with the selection of the vehicle. The vehicle is considered reserved when you complete the reservation process and fill in all the necessary information required for the reservation.
1. After choosing the car you want to reserve, select the option I am interested in this car.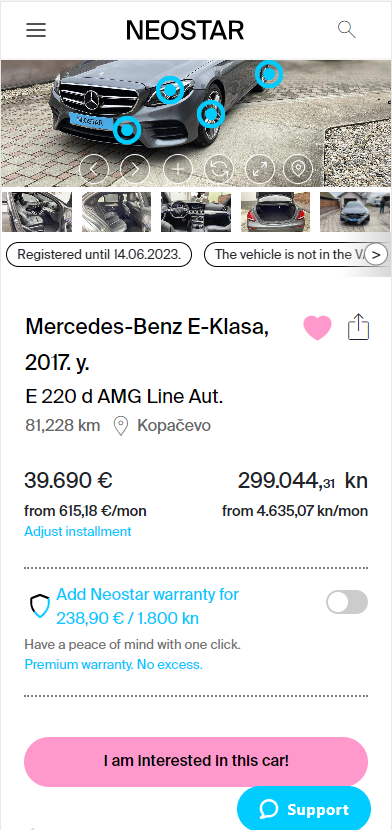 2. A window will open in which you select the option Reserve the vehicle if you agree with the offer (price) for the car.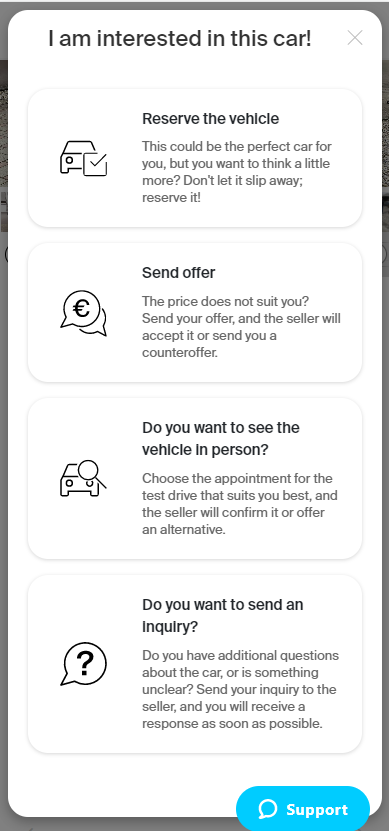 3. In the next step, you choose whether to pay the reservation amount by card or via PayPal. After entering the required data and confirming the transaction of €49 / HRK 369.19, the selected vehicle is reserved. Don't worry; we'll provide a full refund if you change your mind!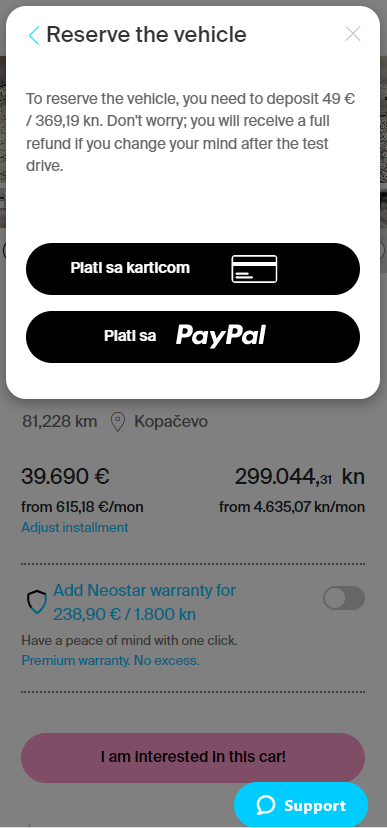 4. The selected vehicle will be considered reserved from the time of reservation until the end of the financing process (the end of the financing process means paying the rest of the amount ), but at most, 5 (five) days. You can find the vehicle reservation confirmation in your profile!
Good luck with your purchase!