After you have accessed the platform and selected the Service option, the system home page opens.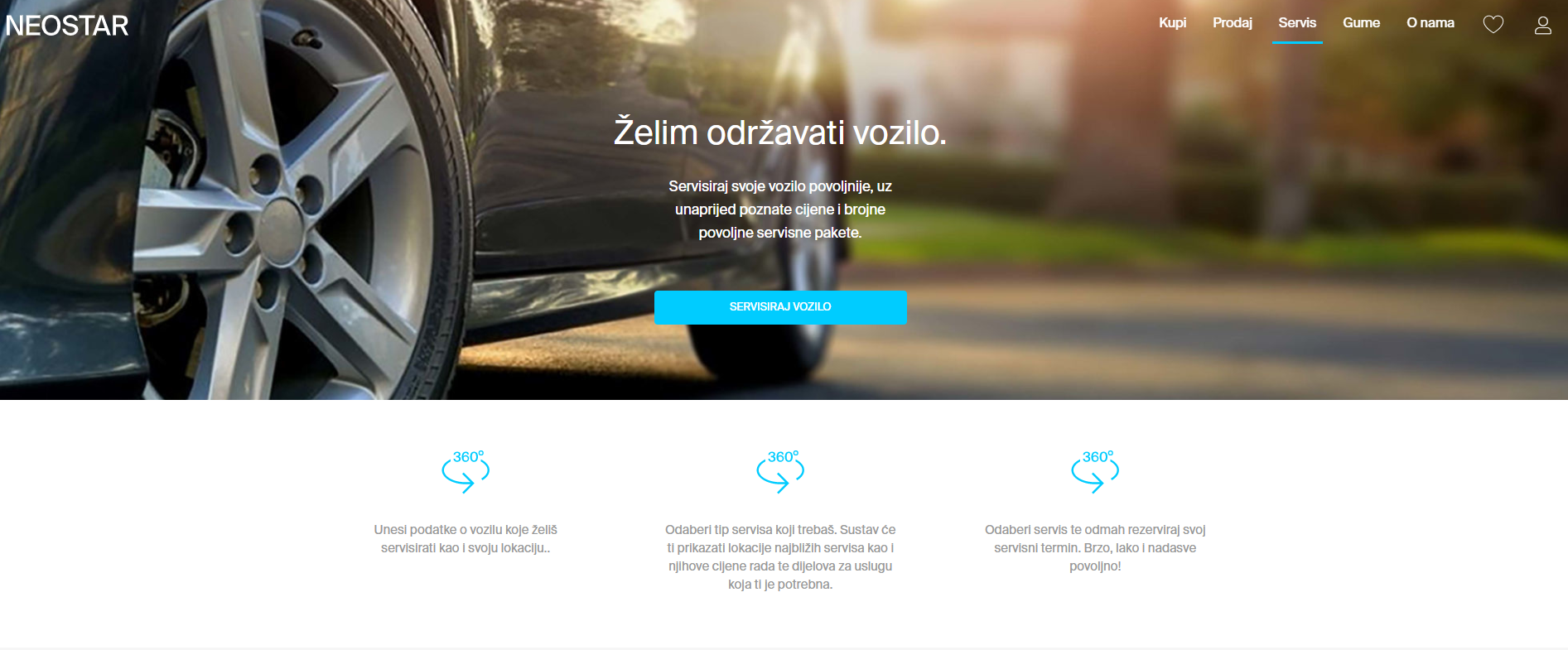 In the drop-down menu on the page for entering general vehicle data, select the year, make, fuel, and vehicle model.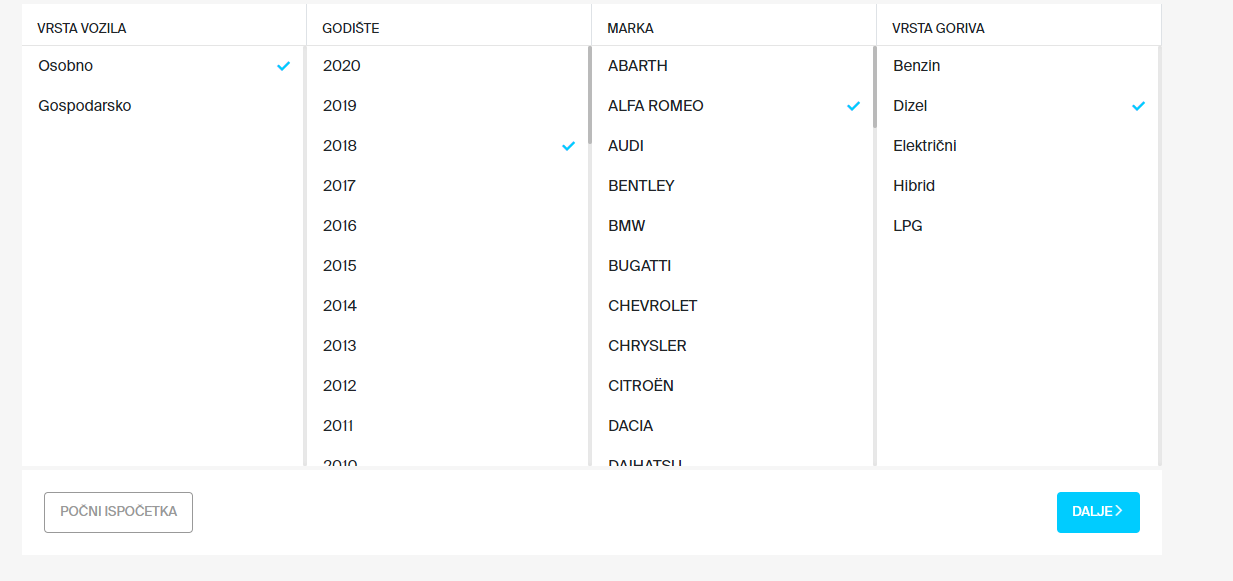 After selecting the required parameters, the system navigates you to the selection of power and engine type.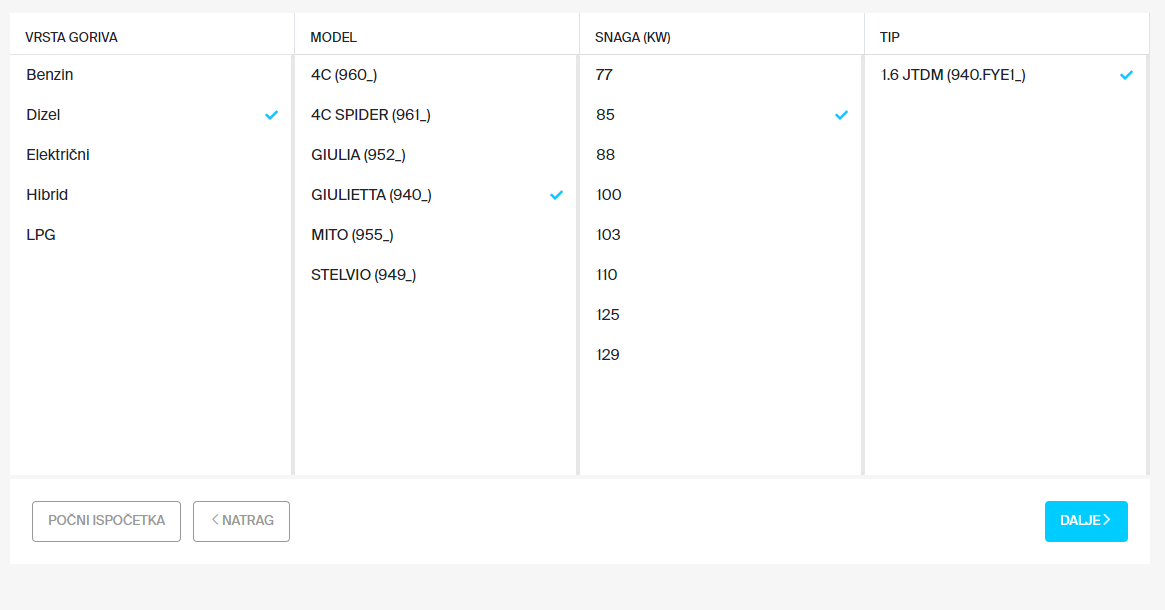 In the following menu, you select the desired service packages for your vehicle.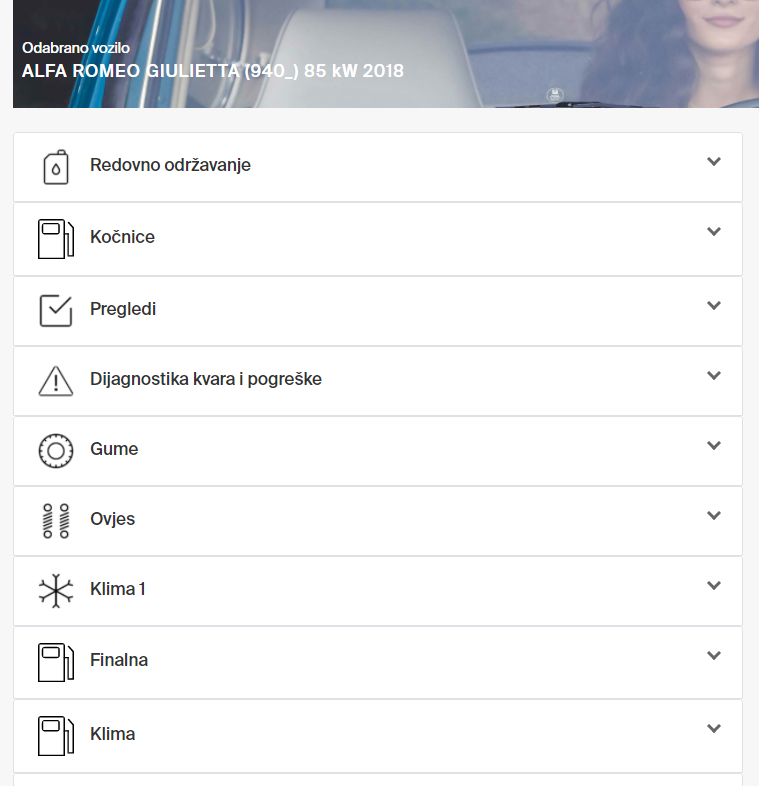 By clicking on the blue plus next to the desired service package, you automatically store it in the cart. Once you have finished selecting the service package, the next step is to select a service workshop.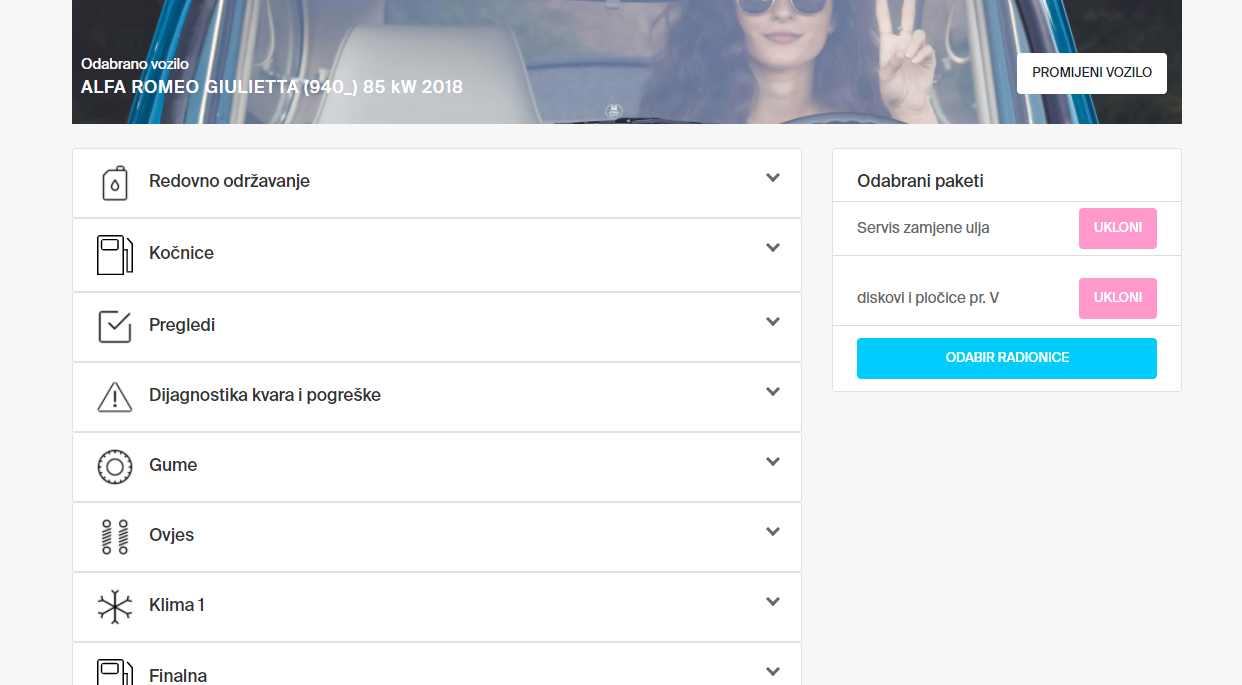 By clicking on the selection of the workshop, a menu for entering your address and selecting the service within the offered mileage opens.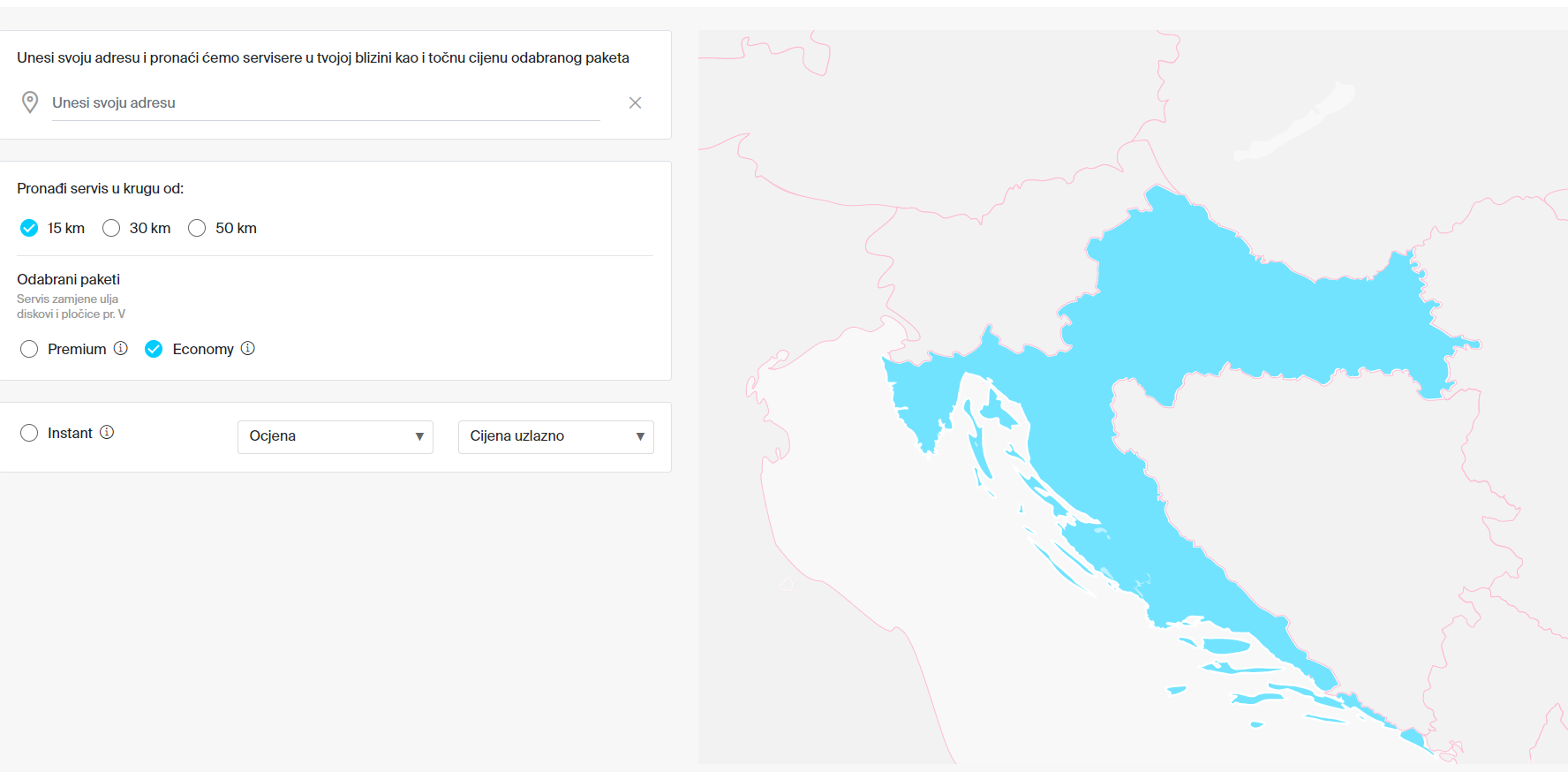 By entering your address, the system automatically offers all services in the selected mileage.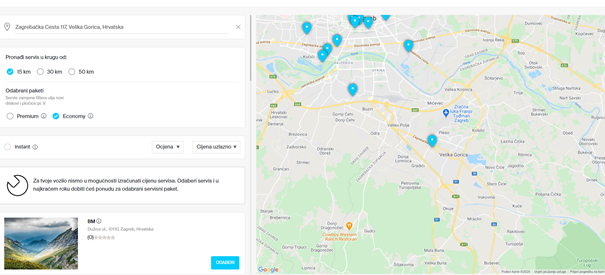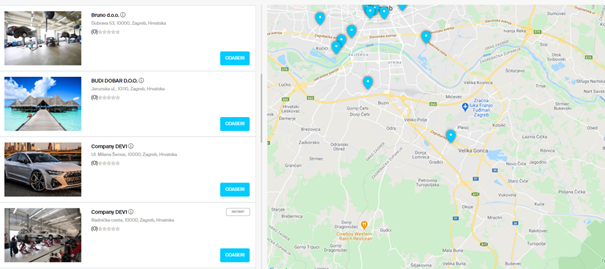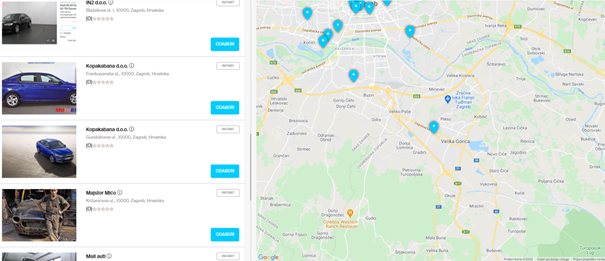 After selecting the desired service, the location and address of the service is displayed.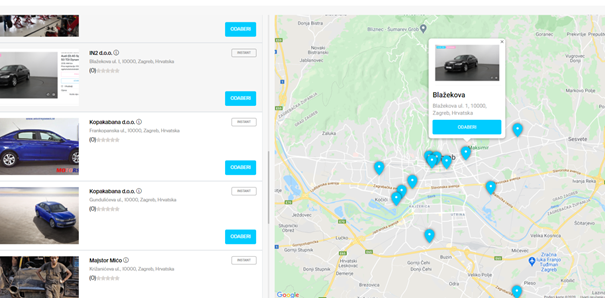 By clicking SELECT, the system takes you to the login/registration page.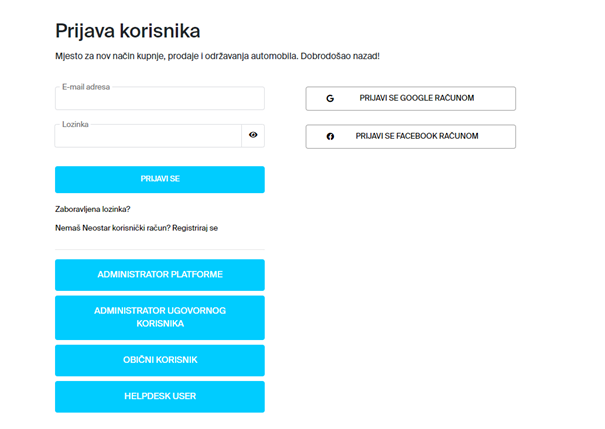 By entering the login/registration data, the page for ordering the service and selecting the desired date opens. After entering the required data, the order process completes by clicking Pay in the service.