On the app menu, click to select user registration/sign-in
If you are previously registered, select login and enter your login information. You can sign in via email address, Facebook or Google Account.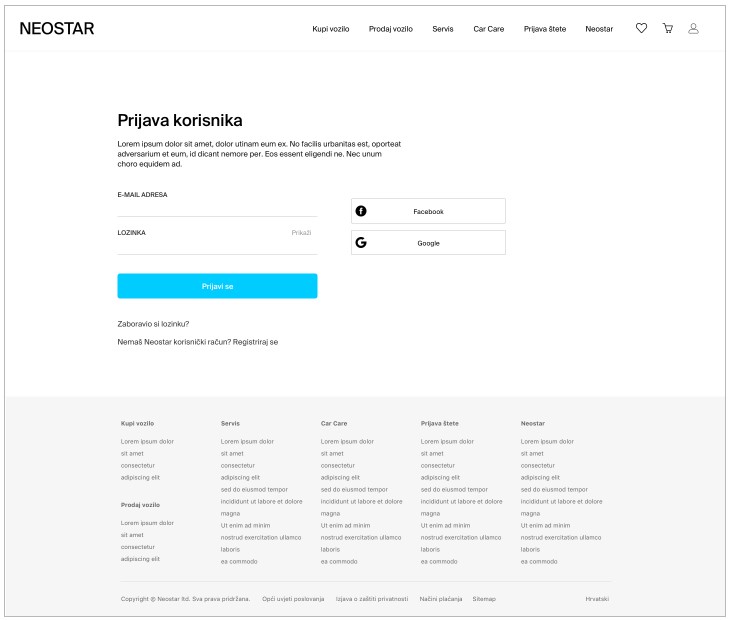 If you have not previously, registered select the Registration option
A registration page opens where you select Professional Car Dealer or Owner of the car service

Registration page opens

After entering a valid email address and accepting the terms of business of Neostar, clicking Register system on your email sends validation link.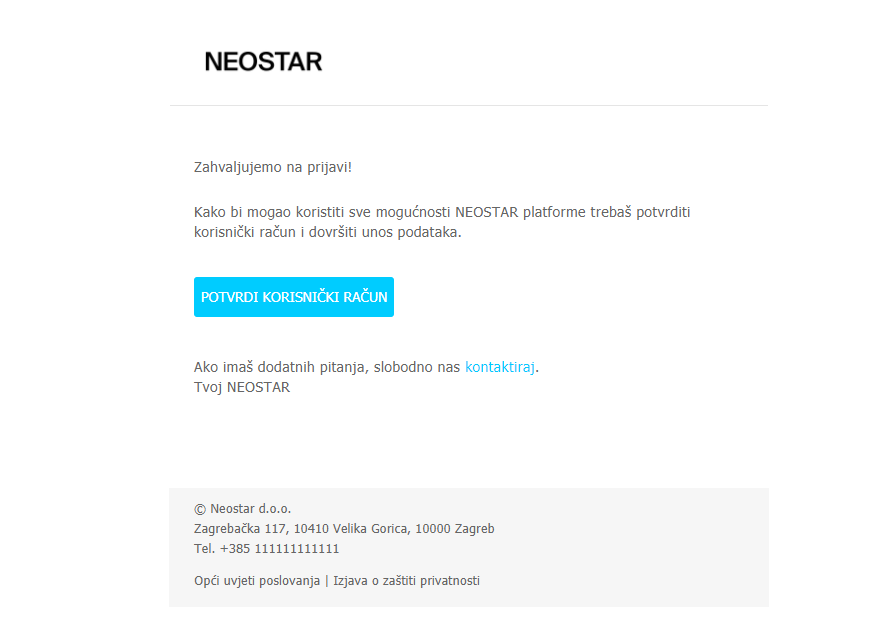 After verifying your user account, you enter a password

In the next step, enter your basic information and in the Select Activities field, mark all activities that your company offers to users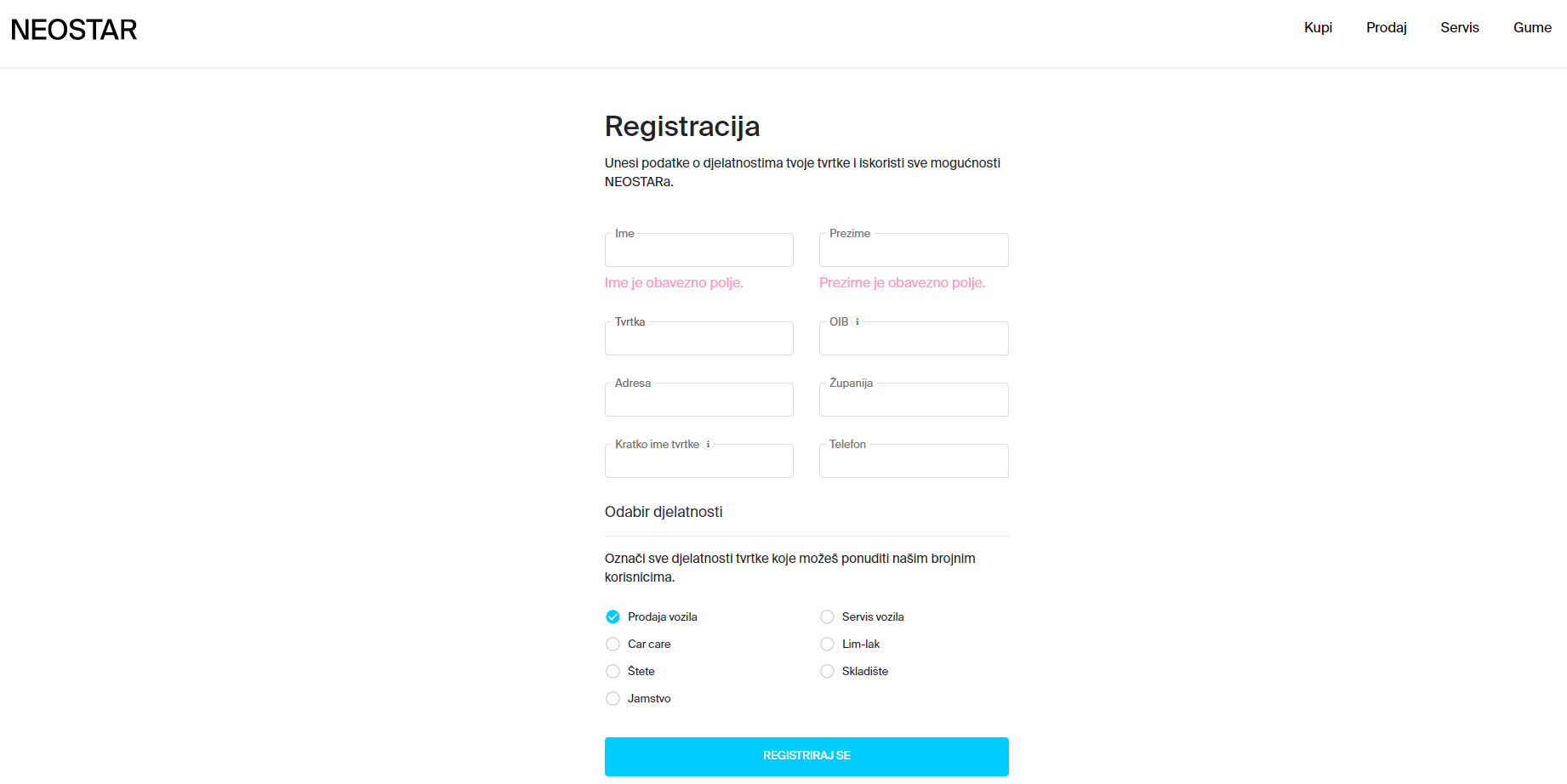 After entering all the necessary information, your account is verified, but is not activated until the cooperation agreement is signed.
For the appointment of the date of signature of the cooperation agreement, you will be contacted by our employee
Once the cooperation agreement has been signed, your account is activated.