If you want to remove your vehicle, i.e. the vehicle advertisement you posted on Neostar.com platform, you can do so in a few simple steps. To get started, you need to sign in to your profile on our platform and select My Profile in the drop-down menu.

Once you've opened your profile, choose My Vehicles.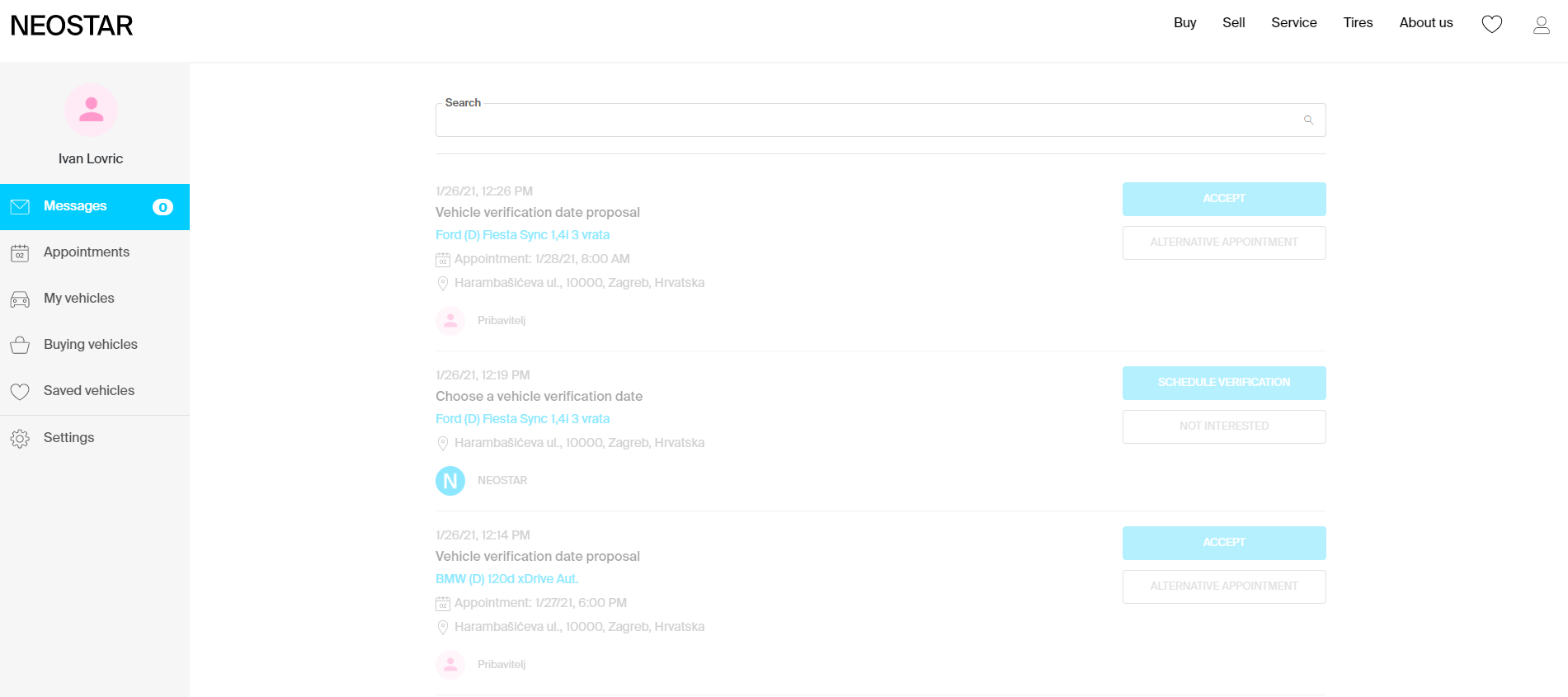 Once you've selected My Vehicles, find the vehicle you want to remove and click on the pink Remove Vehicle box.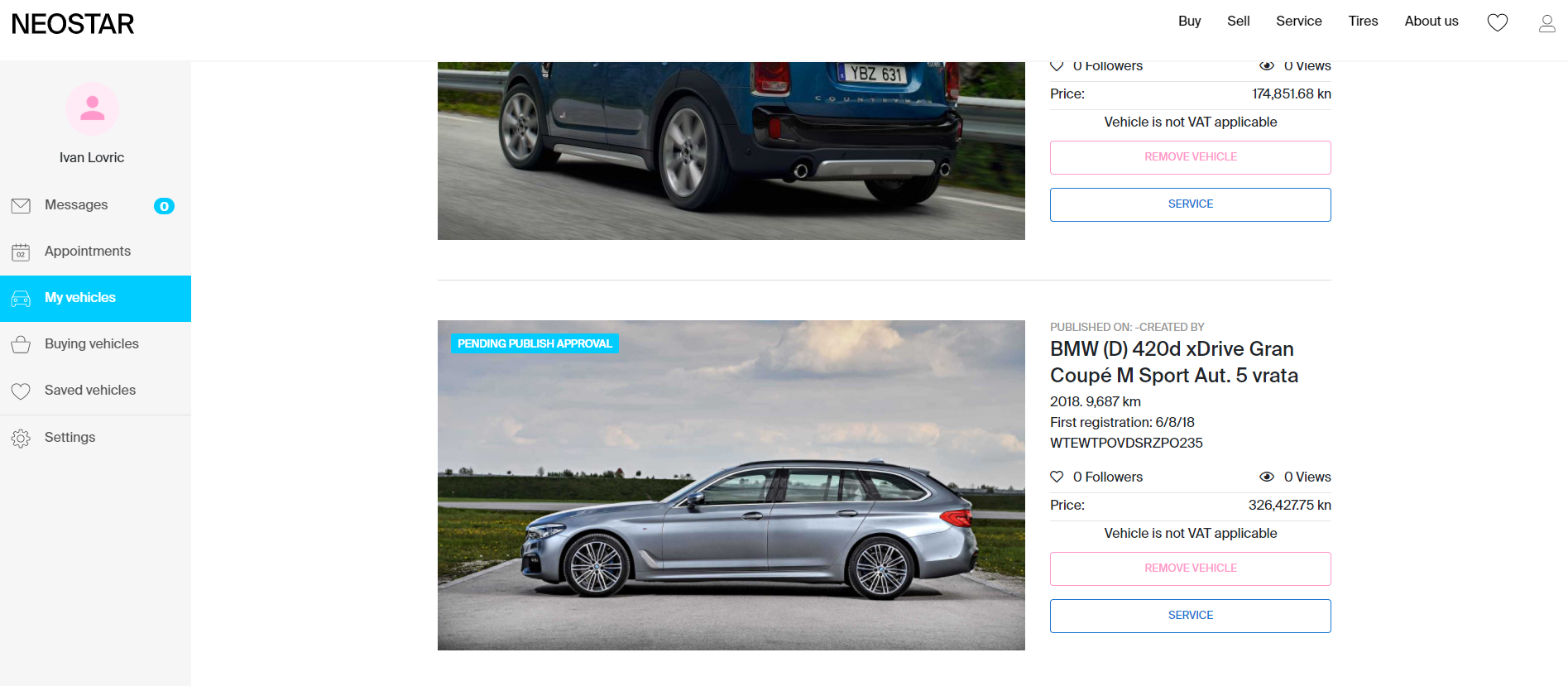 By selecting Remove vehicle, a window pops up where you need to confirm or click the blue Yes button.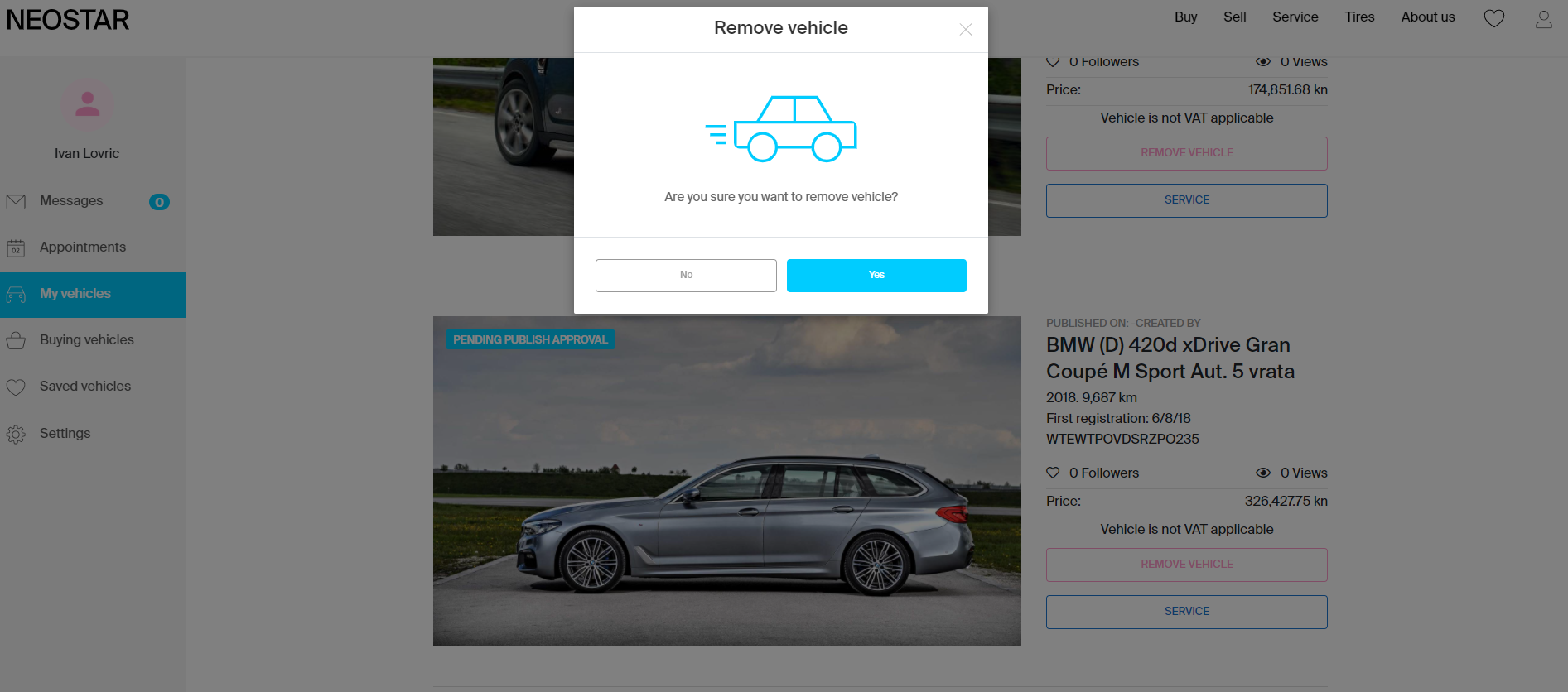 If you selected Yes, a window pops up and notifies you that your vehicle has been successfully removed! It's simple, isn't it?