All vehicles on the Neostar platform (excluding vehicles with factory warranty) are covered by the Neostar warranty. There are two conditions that must be met for the warranty to be activated:
The user must be registered on the platform
It is necessary that the vehicle has proof of the last service made by the prescribed service interval by the vehicle manufacturer.
And how to order to warranty service?
In the beginning, as for other processes on the platform, it is necessary to register. More details about the registration process can be found in the article: User registration – NEOSTAR
Once the registration process is complete, select the option Service at the top of the site. Making an appointment for the service that is financed through the warranty is made identically as of any other package offered on the platform. The difference is only in the selection of a specific service package - NEOSTAR WARRANTY. Below is a step by step description of the process of making an appointment for the warranty service.
After you have accessed the platform and selected the Service option, the system home page opens. In the drop-down menu on the general vehicle data entry page, select the age, make, fuel, and vehicle model.
2. After selecting the required parameters, the system further navigates you to the selection of engine power and type.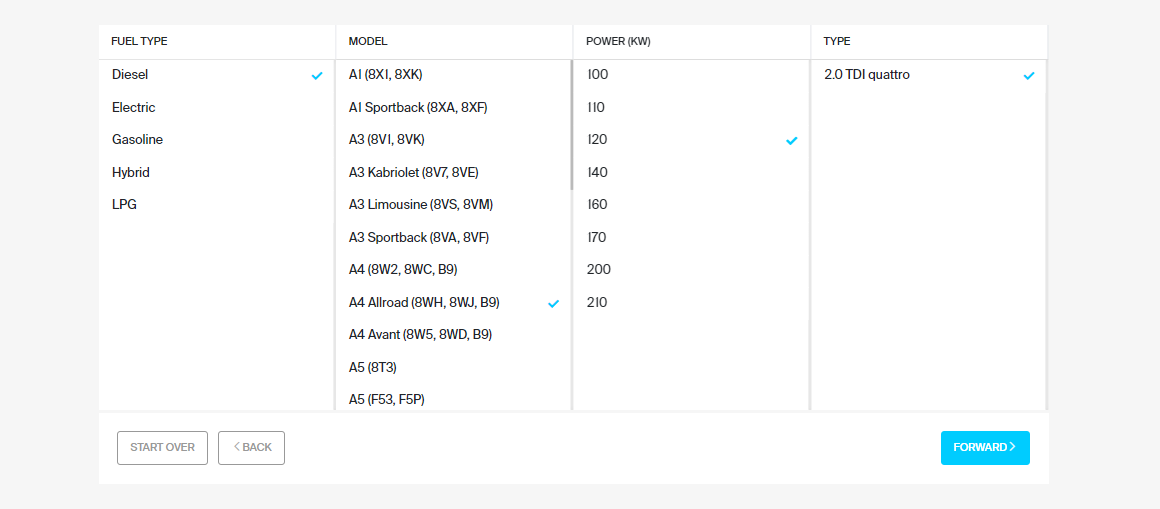 3. Select the NEOSTAR warranty package from the next menu.
4. After selecting the desired service package, you automatically store it in the shopping cart. The next step is to select a service workshop.
5. By clicking on the Select workshop, a menu for entering your address and selecting the service within the chosen area opens. By entering your address, the system automatically offers all services in the selected area.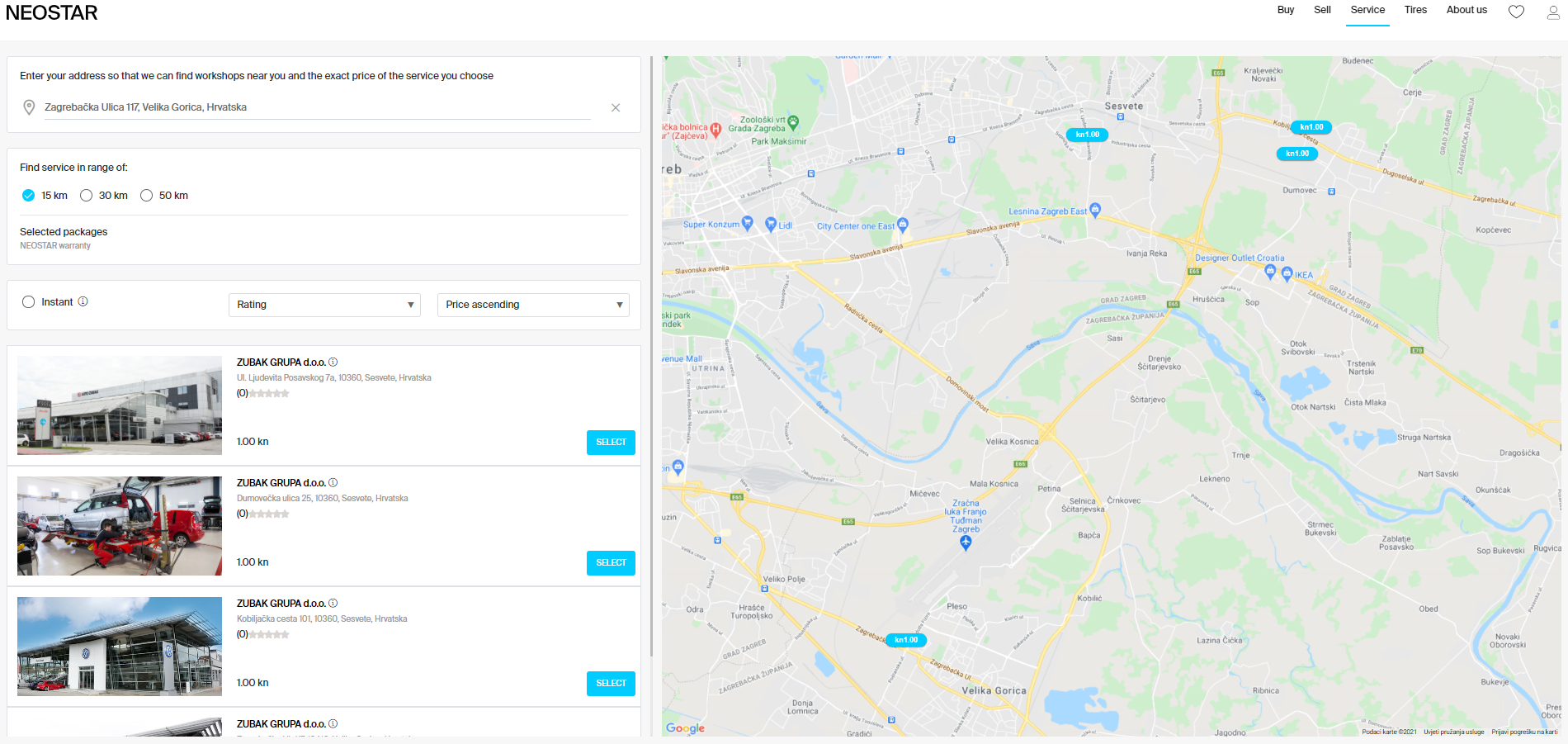 6. After selecting the desired service, you only need to choose the term that suits you. After entering the required vehicle information, clarification of the problems you have with the vehicle (option Tell us more about the problem with the vehicle) and the desired date and time, and the selection of the payment method, the process of making an appointment for the service is completed.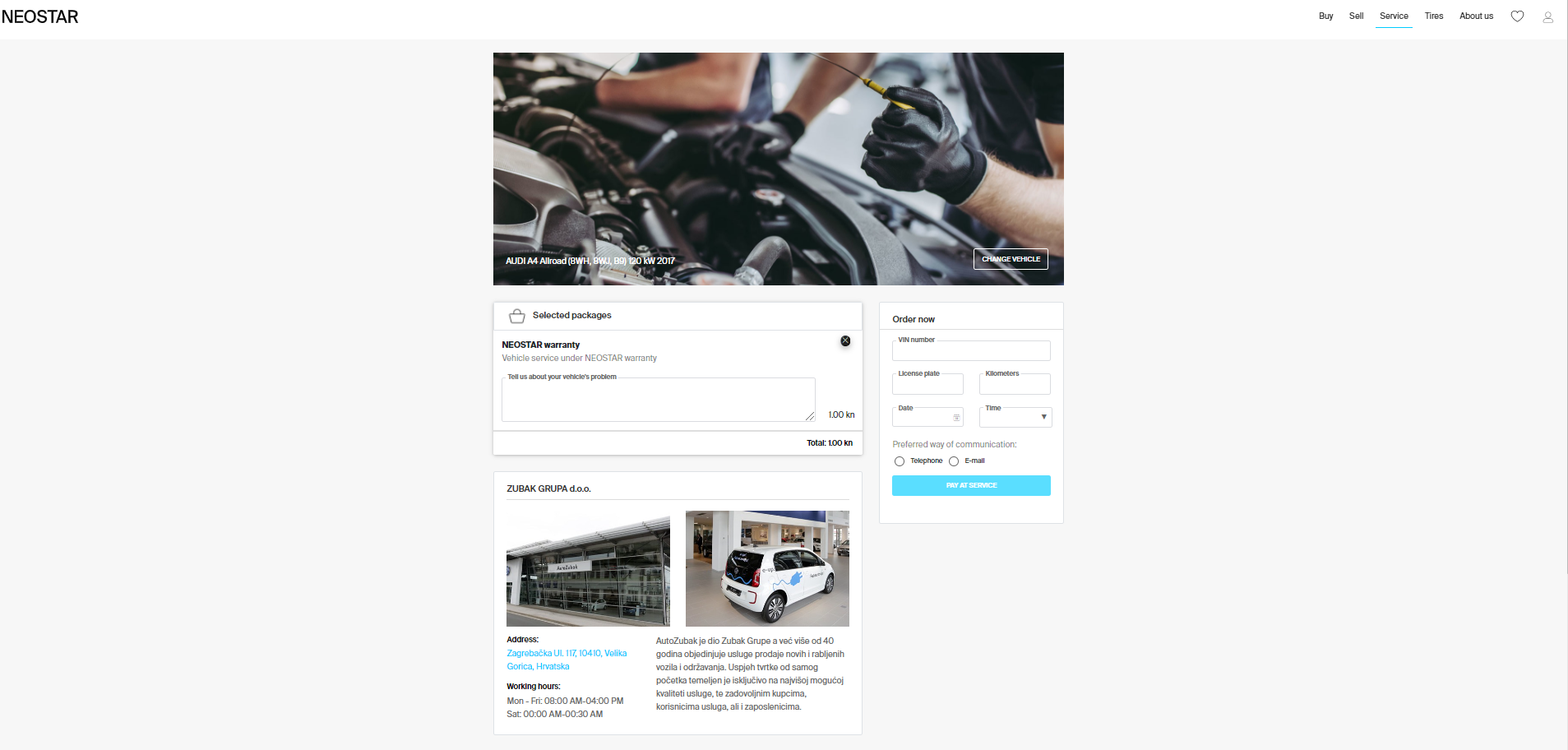 For all other terms of the NEOSTAR guarantee please read the documents "NEOSTAR warranty- requirements for exercising rights" and "NEOSTAR warranty-exemptions".